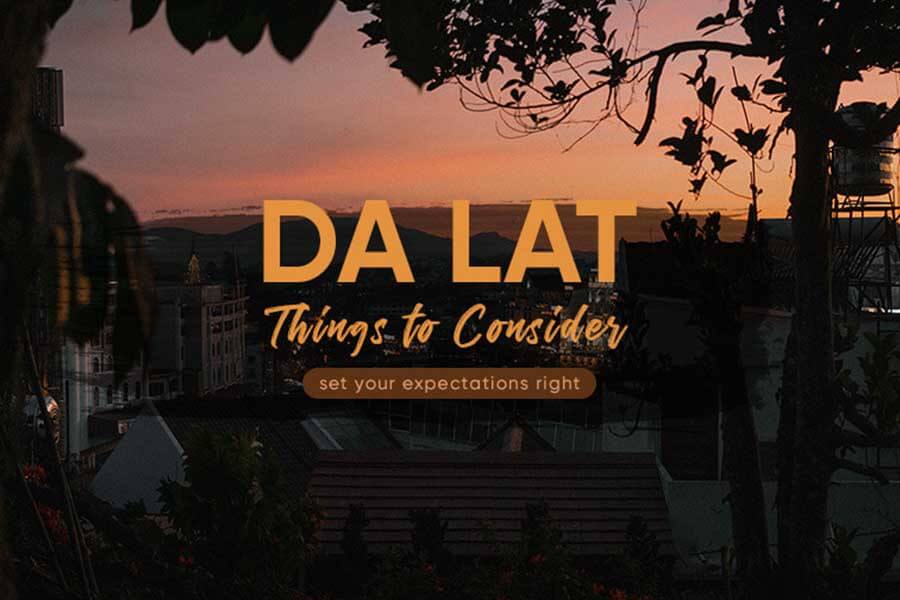 Last Christmas I spent in Da Lat Vietnam. Why?
Well, It became a sort of unintentional tradition to spent my Christmas in Bali, Indonesia (well, for the past two years, at least).
And even though I spent a lot of a great time over there and keep coming several times a year, with every my visit there's ongoingly growing feeling of dislike for this, once, beautiful island. But that's the story for another time.
Long story short, I wanted to finally break the cycle and spent Christmas somewhere new.
The original idea was Hokkaido, Japan, which was always on my bucket list to visit in winter. But because of last-minute planning (not my strength for sure), the flights were mostly sold out or with a ridiculously inflated price.
Then my friend recommended me Dalat, Vietnam, saying it's a nice, kind of romantic small town surrounded by mountains.
Since I never before heard the word 'romantic' coming out of his mouth, I went to Google to make quick research.
First things that pop up are pictures of blossoming flower fields, lake, pine forests and the nickname 'The City of Eternal Spring'.
That would do for a pretty rock-solid sales pitch!
Painting this image of serene nature like the one I experienced and fell in love in Pai, Thailand, I immediately evaluate that this is gonna be that perfect place to spend Christmas holidays. After a short sales pitch to my partner in crime, I go buy flights for December 22nd-30th and we are all set to indulge in some natural serenity.
Or…Not?
What To Expect of Da Lat, Vietnam?
I spent in Da Lat a little over one week and even though it has certainly some charming aspects, I found myself time and over again disappointed when reality didn't even closely match the minimum expectations that have built up reading various over-excited and straight-up raving blog articles and reviews about Da Lat.
Yes, I'm the one to be partially blamed for not doing even more thorough research before the trip to set my expectations right. Or for having any expectations at all, to begin with. I take that.
But then again, I think Da Lat is a great example (similarly like Bali) of how strongly misleading social media and travel blogs & magazines are when it comes to presenting a place and making it look like something it is not.
So, before you book your flight to 'City of Thousands of Pine Trees' (they are really good with branding, aren't they?), consider the following pointers before you buy your flight just so you set your expectations right:
---
1. Da Lat is a Busy City, Not a Small Town (or Village)
When I read about all those forests and pristine nature, for some reason I imagined this idyllic small town in mountains where everything is a walking distance and all locals know each other by their names.
Well, that couldn't be far from the truth given that the population of Dalat is 406,000.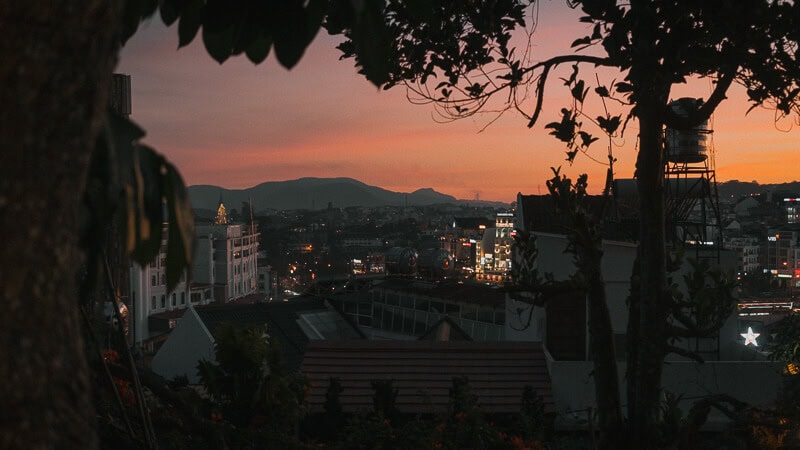 And since we are in Vietnam, that also means…
---
2. It's generally very noisy
Since Vietnamese are not exactly famous for following traffic rules, each of them gives to know about each other by using horns and honking instead of more modest signal lights.
Now multiply that by thousands of bikes everywhere in pretty much any given hour between 6 am – 12 pm echoing throughout the town and there goes your idea of quiet sleep.

The obvious solution would be to stay away from the city centre.
But then again, our first accommodation nearby Tuyan Lam lake, which is 20mins from the city centre, was noisy because of owners didn't bother to follow any night hours or enforce them on other guests who thought it's a good idea to blast trashy Vietnamese disco from the boom-box at 2 am in the morning. Your answer to what 'family homestay' means.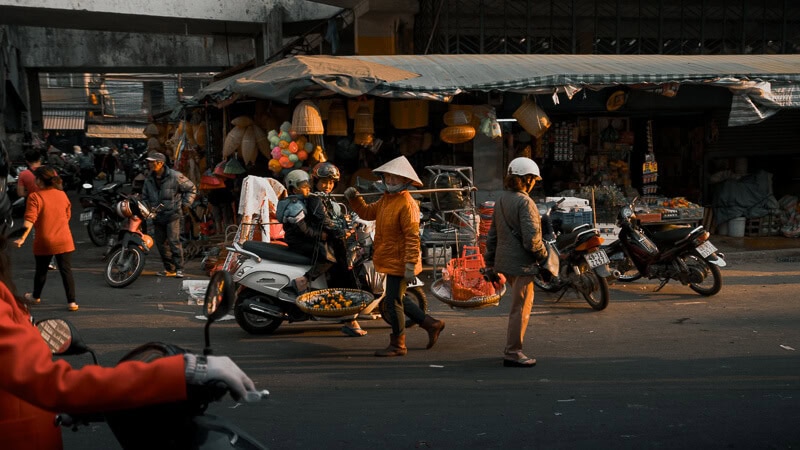 ---
3. A Lot Of Artificial Nature & Tourist Traps
Chances are you got sold just like me on the photos of flowery fields and stories of beautiful nature surrounding Dalat.
Well, what is typically left out of the whole picture is the fact that what's presented as blooming free-range fields are from 99% of cases tiny little lots specifically designated for Instagram purposes and the rest are not as "Insta-friendly" greenhouses.
Of course, there's an entrance fee literally anywhere you go and queues of way too well-dressed youngsters to stage that perfectly casual photo of 'natural beauty'.

Yes, the whole Da Lat is surrounded by nature. But there are actually only a few spots that don't let you know about the insensitive impact of humans – whether it is above-mentioned greenhouses or hills of dumped trash alongside the road on the outskirts.
---
4. Inconsiderate Drivers & Eating Dust
Tired of city noise and craving to finally explore some real deal of nature on the outskirts?
Great, you need a scooter. And life insurance.
While renting a scooter is a pretty common thing to do in South East Asia, the level of seriously life-threatening inconsideration of the local drivers is a wholly different story.
I'm talking about speeding up trucks in an opposite direction pushing you on the side of the road or tourist-packed SUVs coming from the side lane and not bothering to give you a right of way.
Once you learn the ropes and drive with extra caution without dependence on traffic rules, next thing you encounter is sandy dust in your eyes and lungs every time someone zooms pass you (you will love especially those speeding trucks)
Note: I was there in December which in Da Lat is a dry season (November – March). The amount of dust will be significantly lesser during monsoon rainy season (April – October).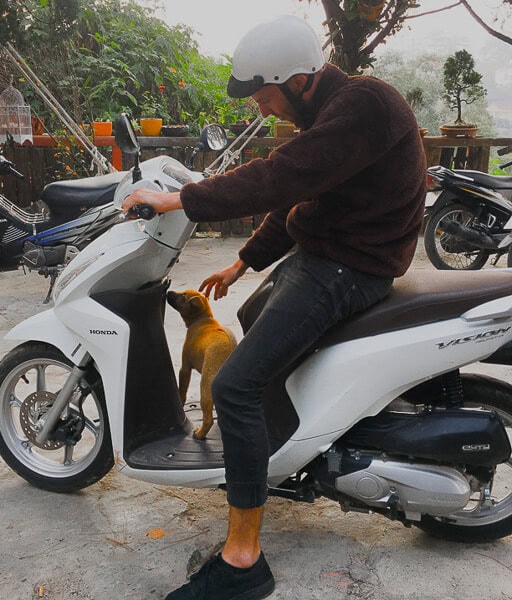 But to be completely fair, all that applies for the rest of Vietnam as well and not specifically to Da Lat. And compared to Hanoi or Ho Chi Minh City, traffic in Da Lat is actually modest.
---
It's not all that bad, of course
Don't get me wrong – even though I may sound very bitter, I still think there's a bunch of things that are cute and enjoyable about Da Lat, Vietnam (quirky cafes, for example).

And I know there are many people who will love even those tacky 'Insta-attractions' on every step.
It's just that I'm tired of all those bloggers, in-flight travel magazines and "Instagrammers" who keep presenting a very distorted version of the actual reality.
Boasting about how amazing time of their life they've had while intentionally leaving out some uncomfortable details that would stain their idolized narrative.

Which in turn misleads other people into thinking they can experience the same or that they've done something wrong in their planning once they actually challenge the built-up expectations.
---
So, Is Da Lat Vietnam Worthy Your Visit?
I'd say every new experience is worthy.
Just don't buy into other people's over-romanticized presentations on social media (which is nothing new). And obviously don't buy into airlines' marketing materials, where the intention is to boost their sales.

And perhaps keep your stay between 3-5 days max. Unless you are a digital nomad planning to work from cafes. But at the time of writing this article there are no coworking spaces in Da Lat).
Like with anything in life
– the less you expect, the more you enjoy.

And if you've visited the place, please, do let me know – I'd love to hear your opinion too!
---
Still Not Discouraged?
That's good! Then you might find helpful my in-depth Da Lat guide post! (coming soon)
Important before booking your trip!
Don't forget that most countries (including the most developed ones, yes) need to apply for Vietnam visas. You can do so online and it takes anything between 1-3 working days.

Note that most airlines won't even let you board the plane without the valid document.

You can check your visa requirements in the widget below: